:: NWT Events 2013
Adobe Acrobat Reader for PDF document required.
Tax Filing for the 2012 Tax Year Information
Constituency Meeting in Norman Wells
meeting:

Dennis Bevington Former MP Northwest Territories will be holding a Constituency Meeting in Norman Wells at the Dennis Drolet Memorial Hall

date:

Monday October 7, 2013 at 7:00pm
Everyone is welcome to attend!

for more information:

contact the Constituency Office at (867) 873-6995.
---
Community Information
July 03, 2013
Help Fort Smith win $25 000 for our Arena!!!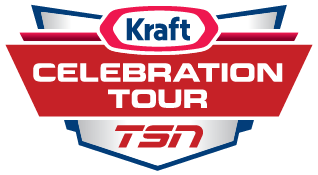 As you know, there was an early morning fire in May at the Fort Smith Centennial Arena which has resulted in not being able to use the arena throughout the year.
Fort Smith has a chance to win $25 000 to help with the cost of getting us set up for another season of Ice Sports.
We are one of 20 finalists in the Kraft Celebration Tour, sponsored by Kraft Canada.
We are competing against Whitehorse, YT for our chance to win and all we need is your vote and your voice to spread the word!!
Voting takes place on July 8th, 2013, starting 12:00 pm ET, which is 10:00 AM our time.
You can vote as often as you like in a 24 hour period.
Tell all your friends and family near and far. Spread the word across the nation- across the world.
All you need is access to a computer, or a phone. Stations will be set up on the day of voting for those who may not have access otherwise to the internet.
---
FOR IMMEDIATE RELEASE
in effect July 01, 2013
Passport Canada Service Changes
Implementation of the new 10-year ePassport and new fees
Changes to Canada's passport program will come into effect on July 1, 2013. Service Canada will assume responsibility for passport issues at all of the 34 regional Passport Canada offices across Canada.
There will be no interruption of services. Canadians will be able to continue accessing passport services at all 144 Service Canada centres, 56 Canada Post intake locations, and 34 regional passport offices located across the country.
Passport and travel document fees:

A passport application submitted in Canada and delivered in Canada.
10 year adult passport fee: $160
5 year adult passport fee: $120
Child passport: $57

A passport application applied and delivered outside Canada.

10 year adult passport: $260
5 year adult passport: $190
Child passport: $100
NEW forms: Passport application requirements will remain the same with the new implementation of the new ePassport.
For more information go to Passport Canada at www.cic.gc.ca/english/passport/
Remember that you can also call us if you have any questions regarding these changes.
Ottawa office Toll free: 1-866-992-4587
---
FOR IMMEDIATE RELEASE
January 16, 2013
Health Forum Press Release
Dennis Bevington, MP Northwest Territories invites everyone to attend a Canadian Public Health Forum: with an emphasis on the North.
YELLOWKNIFE - Dennis Bevington, MP Northwest Territories is pleased to invite everyone to attend a Canadian Public Health Forum: with an emphasis on the North. The forum will be hosted by NDP Health Critic Libby Davies MP Vancouver East at the Baker Centre (5710-50 Ave, Yellowknife, NT) on Saturday January 19, 2013 at 1:00pm
The public forum will discuss the future of public health care in Canada with presentations by Sandra Lockhart, Alternatives North and the NWT Chief Medical Officer, Andre Corriveau
"We are the only federal party having this discussion right now, because the NDP believes that Medicare is a cornerstone of our country", said Davies. "Collaborative efforts between provincial, territorial, and federal governments will ensure that all Canadians have access to high-quality health care for generations to come".
In March 2012, the Council of the Federation Working Group on Health Care Innovation released a report entitled "From Innovation to Action" during the Premiers meetings in Halifax. The NDP supported the findings of the report and released the following press statement:
HARPER MUST LISTEN TO PREMIERS ON THE FUTURE OF HEALTH CARE
Conservatives should honour their Health Accord commitments: NDP
HALIFAX - New Democrats are calling on Stephen Harper to work with Canada's first ministers on initiatives to improve and sustain our public health care system.
Commenting on the Premiers newly released report, 'From Innovation to Action' today in Halifax, New Democrat Health Critic Libby Davies said, "Canadians want to see the federal government show leadership and engage with the premiers about the future of our health care system. The premiers are united in their disapproval of Mr. Harper's take-it-or-leave-it approach to health care funding".
Canada's premiers have recognized the growing differences between provincial health care systems, releasing a report today which highlights key areas where they will collaborate to improve the quality of health care across the country, including the adoption of clinical practice guidelines for treating heart disease and diabetes and bulk-buying generic prescription medications.
"The premiers have shown their commitment to improving health care for all Canadians, so why is the Prime Minister stepping away from his responsibilities?", said Davies. "This government said it will honour its commitment to the 2003-2004 Health Accords and in the Canada Health Act, but they have taken no action to follow through on their promises".
"The invitation to come out to the forum and take part in the presentations and discussions is extended to all constituents in the Northwest Territories", Bevington concludes "this is an essential issue that affects all northerners."
To read the "From Innovation to Action" report here:

From Innovation to Action external link PDF
-30-
For More Information Contact:

Ben Nind
Constituency Office of Dennis Bevington Former MP (Western Arctic)
(867) 669-8817
---
.: Tax Filing for the 2012 Tax Year
There are different ways to file your tax return with Canada Revenue Agency (CRA).
On-line, on paper, or with assistance;
If you need help filing your income tax return, there are options available. If you have access to the internet;
The CRA's Web site has many resources to guide you through filing season. Go to www.cra.gc.ca/getready for everything you need, including easy to understand videos and step-by-step instructions.
If you have questions about how to complete your return, you can watch our tax information video Preparing Your Income Tax and Benefit Return at www.cra-arc.gc.ca/videogallery/.
Filing on paper You can print the 2012 income tax package from the CRA's Web site. Go to http://www.cra-arc.gc.ca/ and search "2012 tax return".
From February to May, tax packages will be restocked continuously at Canada Post outlets and Service Canada offices. If you need a copy immediately of the T1 General income tax and benefit package for 2012, you can download and print one from our Web site, order one online, or call 1-800-959-8281.
If you don't have access to the Internet, or you don't live close to a Canada Post outlet or Service Canada office, you can call the CRA to order an income tax package at 1-800-959-8281.
Until April 30, 2013, telephone agents will be available Monday to Friday (except holidays) from 8:15 am until 9:00 pm (local time) week days, and from 9:00 am to 5:00 pm on Saturdays (except Easter weekend). There is an automated service available 24 hours a day, 7 days a week.
I encourage you to contact my office if you have any questions, the Yellowknife office toll free number is 1-800-661-0802, or the Ottawa office at 1-866-992-4587.
PDF download

Tax Filing for the 2012 Tax Year
---